What is a "Brand" Anyway?
The organizational brand is more than a logo.
North Orange Continuing Education's (NOCE) brand is what people say, feel and think about our institution.
The brand is conveyed in everything from the visual identity (logo, colors, design treatments, etc.), to the voice and tone of our content, to the way we answer our phones, serve our students, and conduct our everyday business.
Brand Pillars & Attributes
NOCE Brand Pillars:
Who We Are
Empowering
Pathways to Opportunities
Celebrating Diversity
Dignity of Every Student
Accessible and Flexible
Leadership and Innovation
NOCE Brand Attributes:
What We Do
Totally Committed
Warm and Inviting
Determined
Enthusiastic
Supportive
Visual Resources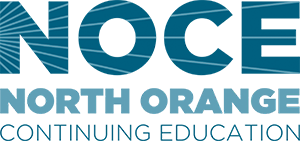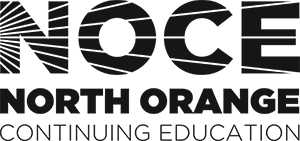 Primary & Alternative Logos
The logo is the default mark for the majority of applications, from digital media to printed publications to advertising.
Three different color varieties of NOCE logos are available.
Primary Typography
Lato should be used as the primary typeface for North
Orange Continuing Education. If Lato is not available, either from lack of access or technological
limitations (like on the internet), the substitute fonts that may be used include:
Arial
Calibri
Times New Roman
Times

---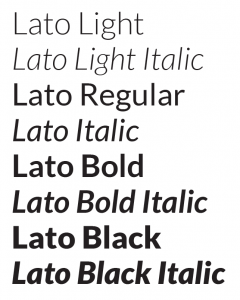 ---
Secondary Typography
Lora may be used for headlines and in other uses where
it is the primary focal point. The usage of this
typeface should be used sparingly.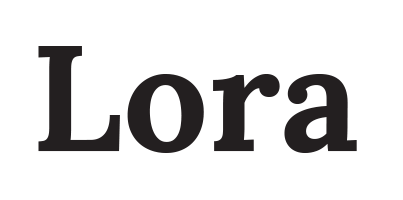 ---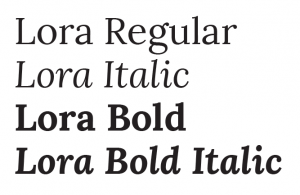 Primary Colors
NOCE's colors of dark and light blue comprise the primary color palette. These colors, in combination with white, black, and gray, are the most prominent and widely used colors.
| Color | CMYK | RGB | HEX | PANTONE |
| --- | --- | --- | --- | --- |
| Dark Blue | 100, 54, 33, 13 | 0, 94, 131 | #005d83 | 634 C |
| Light Blue | 69, 11, 18, 0 | 58, 175, 200 | #39afc7 | 631 C |
Secondary Color
NOCE's secondary color is yellow, which should be used to support the primary colors of dark and light blue. It can be used liberally, yet not heavy-handed, to provide a bit of variety to designed materials.
| Color | CMYK | RGB | HEX | PANTONE |
| --- | --- | --- | --- | --- |
| Yellow | 0, 14, 78, 0 | 255, 216, 86 | #ffd756 | 121 C |
Accent Colors
NOCE's accent colors include green, orange, and dark gray. These colors should be used as supporting colors to the primary and secondary colors. They should be used sparingly to provide a bit of variety to designed materials.
| Color | CMYK | RGB | HEX | PANTONE |
| --- | --- | --- | --- | --- |
| Green | 40, 0, 81, 0 | 0, 54, 93, 0 | #a3d55d | 367 C |
| Orange | 0, 54, 93, 0 | 250, 142, 42 | #fa8d29 | 715 C |
| Dark Grey | 61, 53, 48, 19 | 100, 101, 105 | #646469 | Cool Gray 10 C |
Accessible Color Usage
Why do we check color contrast in our print and web documents?
High contrast helps users distinguish between text and the background on which the text appears. Checking the color contrast in our documents ensures that people with some visual disabilities can read our PDFs.
Regarding accessibility compliance, the Web Content Accessibility Guidelines (WCAG) version 2.0 AA is the most-used standard worldwide. There are three levels of WCAG compliance; A, AA, and AAA. NOCE is required to comply with the 2.0 AA standard, however, NOCE strives to reach WCAG 2.1 AAA: Optimal compliance.
Tools can test for the proper contrast ratio of 4.5:1 provided between the text (foreground) and its background. WebAIM provided a free contrast checker online: webaim.org/resources/contrastchecker/
NOCE Accessible Color Usage
Get more detailed information on which NOCE colors are accessible.
WASC and the NOCE Style Guide work together to create brand consistency
All flyers and publications must use the WASC logo and statement in tandem with the NOCE logo and nondiscrimination statement.
This provides a consistent message.
Not all noncredit schools are stand-alone institutions that have their own accreditation, so we are providing a unique benefit for students.
This helps educate/remind our students and community partners that NOCE is fully accredited.
A standardized footer with this information (NOCE logo, WASC logo, disclaimer statement) was developed and should be used on all publications.

WASC Logo & Statement
NOCE is fully accredited by the Accrediting Commission for Schools, Western Association of Schools and Colleges (ACS WASC or WASC).
We have one WASC logos. Changing the color is not permitted.
We are authorized to utilize this phrase: "Fully Accredited by (or) Accredited by the Accrediting Commission for Schools, Western Association of Schools and Colleges". Do not alter this phrase in any way.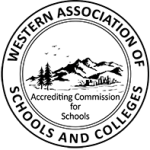 Accredited by the
Accrediting Commission for Schools, Western Association of Schools and Colleges
533 Airport Blvd., Suite 200,
Burlingame, CA 94010
Website: acswasc.org
NOCE Disclaimer
The North Orange County Community College District's (NOCCCD) North Orange Continuing Education (NOCE) Administrative Offices are located at 1830 W. Romneya Drive in Anaheim, California 92801. For more information, call 714.808.4645 or visit noce.edu. It is the policy of NOCCCD to provide an educational, employment, and business environment in which no person shall be unlawfully subjected to discrimination or sexual harassment, nor unlawfully denied full and equal access to the benefits of District programs or activities on the basis of ethnic group identification, national origin, religion, age, gender, race, color, ancestry, sexual orientation, marital status or physical or mental disability as defined and prohibited by state and federal statutes. The District is also committed to maintaining campuses that are free of harassment, drugs, and alcohol. To read the entire NOCCCD nondiscrimination statement, see the policy in the General Information section in the back of the NOCE class schedule or at noce.edu/disclaimer.  
Virtual Branding Resources
Writing Style Guide
These guidelines represent North Orange Continuing Education's house style, to be used in non-academic writing for organizational consistency on web pages, marketing materials, and publications.
NOCE Writing Style Guide
Get more detailed information within the compiled style guide. 
Top Writing Style Gems for Organizational Consistency
Publication Approval
All publications need to be approved by Campus Communications prior to print or electronic distribution. This includes anything printed with the NOCE logo. To get started with the approval process please use the marketing request form.
Publication Approval Timeline
Marketing Request Form Received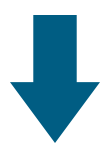 Director of Campus Communications will delegate request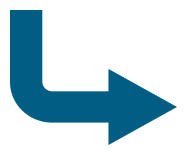 Requests are filled on a first-come, first-serve basis, unless there is an institutional priority. Below are approximate turnaround times by business day for specific requests:
Flier review/edits: 3 days
Flier development: 4 days for draft development, review, and editing process
Social media posts: 3 days in advance, but no less than 2 days in ​advance
Program newsletter/digital e-mail review: 3 days
Program newsletter/digital e-mail development: 5 days for draft development, review, and editing process
Website updates – simple edits: 1-2 days
Website updates – extensive changes or development of new pages: 5 days
Website news story: 2 days
Website updates – addition of events to the calendar: 1-2 days
Canvas announcement message: 1-2 days
Campus TV graphic: 3 days
Video: for video review: 1-2 days
Video: for video editing/captioning: 5 days
Video: for video development: 6-week lead time for script development, video filming, editing, captioning/music, review and editing process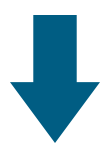 A follow-up email will be sent over to the requestor. Emails could be a completion notice, an approval notice, or a draft of a requested project requested.