Start a New Journey in Your Life with NOCE.
This program is designed to prepare students for an entry-level position as a Personal Care Aide. The program consists of courses to provide students with the knowledge and skills needed to perform Personal Care Aide tasks in a consumers' home or a residential care setting.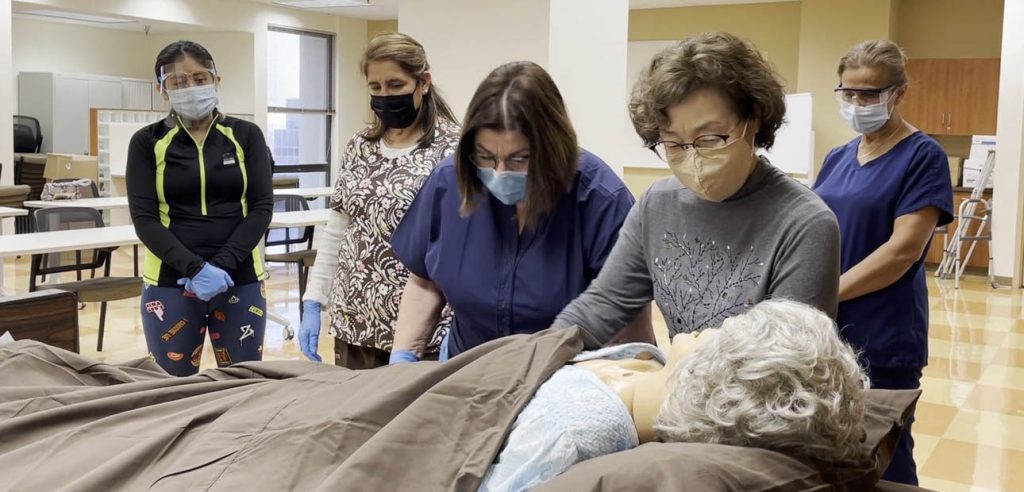 Personal Care Aides assist people who are sick, physically or mentally disabled, injured, or elderly. They work in various settings, such as the client's home, group homes, and day services programs to help them with daily living activities.
Program Information
Get Started!
NOCE's programs can put you on the path for exciting new career opportunities and more earning potential.  Get started today!
Career Highlights and Opportunities
Careers
Typical Job Duties

Assist with daily tasks such as bathing and dressing

.

Help organize a client's schedule and arrange for transportation

.

Shop for groceries and prepare meals

.

Perform housekeeping duties, such as laundry and washing dishes

.

Keep client's engaged and provide companionship

.

Job Outlook and Salary Information

Career opportunities include personal care aide. 

Number of jobs in 2020: 42,224

 

2020-30 projected job growth: 44.1% 

 

Entry-level pay in 2020: $27,286/annually, $13.51/hour 

 

Median pay in 2020: $28,961/annually, $13.92/hour 

 

Note: Salary and employment outlook is for Orange County, CA, and will vary depending on skill, experience, employer, and geographic location.
Frequently Asked Questions