Build Your Future as a Pharmacy Technician!
NOCE's Pharmacy Technician Certificate provides the first steps to enter a new career. If you enjoy work with data, are detail-oriented, and enjoy working in a medical field, enroll today!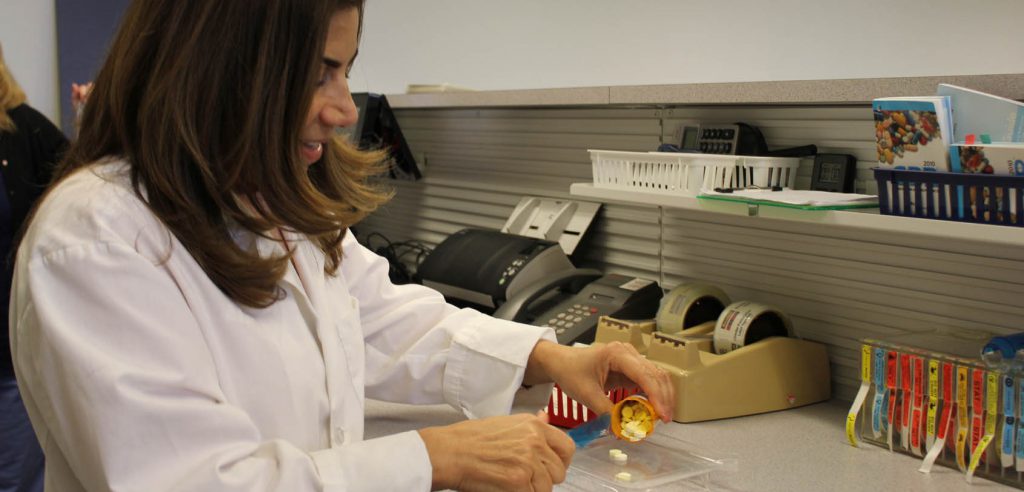 The NOCE Pharmacy Technician Program has been granted accreditation by the American Society of Health System Pharmacists (ASHP).
What You'll Learn
Get Started!
NOCE certificate programs can put you on the path for exciting new career opportunities and more earning potential. Get started today!
As a pharmacy technician, you'll help your retail or hospital-based pharmacy run effectively. This involves preparing medications under the directions of a pharmacist. Technician responsibilities may include receiving new prescriptions and verifying them, maintaining patient profiles, requesting medication refills, typing medication orders into a database, packaging and labeling, managing rejected insurance claims, and maintaining inventory.
Career Highlights and Opportunities
English language proficiency – reading, writing, and speaking skills usually at or above an ESL (English as a Second Language) Intermediate High level
Active listening – the ability to listen to others, not interrupt, and ask good questions
Math – the ability to perform medication calculations
Pharmacy Technician (PT)
Inventory Specialist
Lead Pharmacy Technician
Certified Pharmacy Technician (CPhT)
Compounding Technician
Billing and Quality Technician
Licensing and Pharmacy Technician Certification
Frequently Asked Questions
As a single mother, I enrolled in the Pharmacy Technician Program to seek better opportunities for myself and my family. To gain hands-on experience, I enrolled in the externship class and applied for my license. I am grateful for this chance to have a medical career. Irene De La Rosa
CTE Program Graduate – Pharmacy Technician