Stay Vibrant and Learn New Skills in Our Emeritus Program!
As we age, it can be a challenge to maintain independence – NOCE Emeritus courses can help!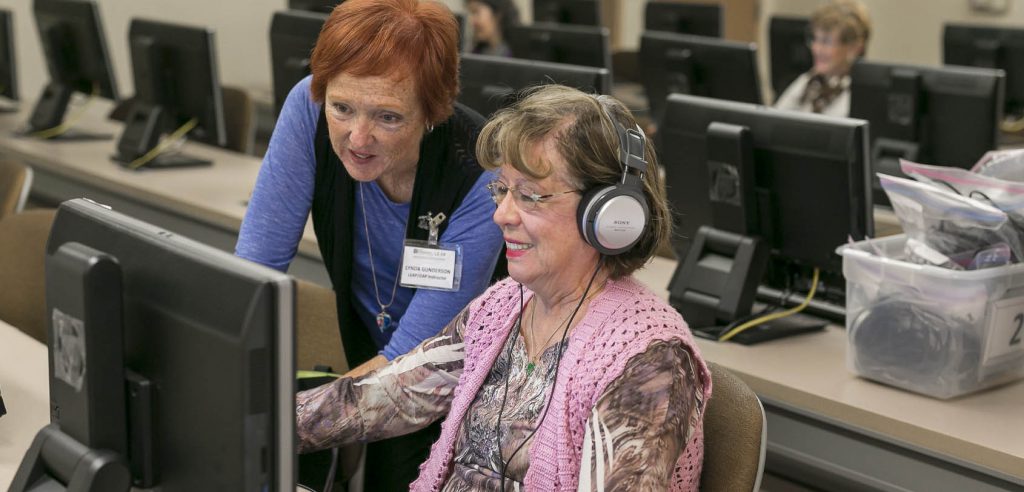 NOCE Emeritus classes are state-supported and offered tuition-free for adults who are 50+, however, anyone over 18 years of age is welcome. Emeritus classes can help you grow in independence, advocacy, physical and cognitive health, financial literacy, and community engagement. Improve your mental wellbeing, maintain physical wellness, or simply learn a new hobby. Emeritus classes make it achievable.
Getting started is easy! First find a class (or classes) to take at one of our many community locations. You can register online or at the first class meeting. Don't wait! Registration is done on a "first come, first served" basis.
What You Can Learn
Tell your story with classes on creative writing. Relate with others by sharing your cultural and personal history. Learn to write and publish your own work for extra income.
Express yourself! Creative arts classes offer instruction in ceramics, painting, quilting, music, and more.
Stay physically well with classes on nutrition and health. Brain health and wellness courses can help you maintain cognition and mental wellbeing. Spice it up with life enrichment topics such as humor and drama.
Senior courses offer educational experiences, social, and adaptive physical activity in a format designed to improve your quality of life for residents of skilled nursing and rehabilitation facilities.
Earn a lower insurance premium! These improvement classes are for licensed drivers age 55 or older. Mature Driver Classes cover traffic laws and driving safety techniques. Complete the class to earn a certificate as evidence of attendance to get up to three years of reduced insurance rates from participating companies.
We have both been through many obstacles while attending the NOCE Creative Writing classes, but we have managed to excel. We have overcome many health conditions and issues at work, but by supporting each other, we were able to keep writing and succeed in our class. Next, we are excited to write a book together to keep improving our skills! Harlen "Lamb" Lambert and Sharron Read Lambert
Emeritus Program Students