Learn and Grow with Your Child
Get tips to improve your parenting skills and bond with your child.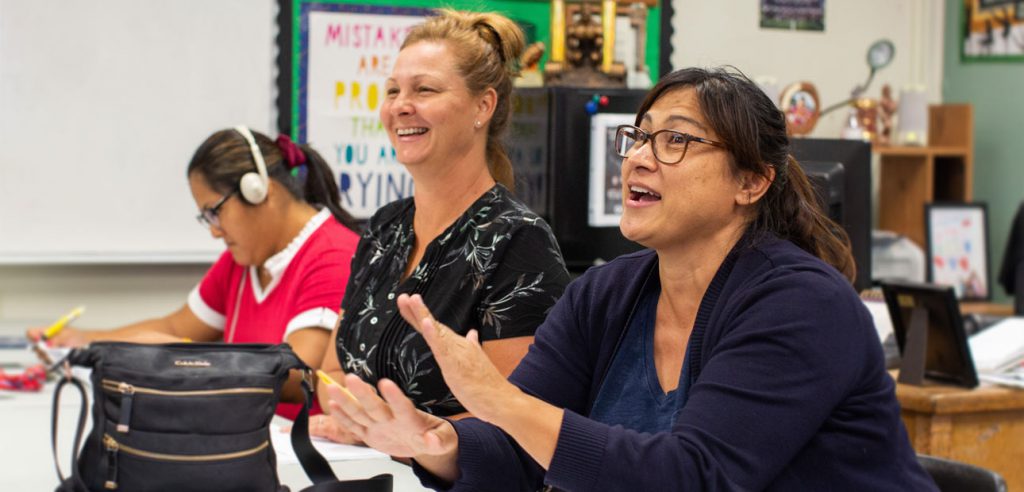 NOCE's tuition-free parenting classes bring parents and children together to support social, emotional, and creative growth. Parents, grandparents, foster parents, and guardians can learn positive parenting techniques in a friendly and safe environment. Courses cover various topics and are for adults whose children are from any age (birth to young adulthood). Register today!
Parenting Class Focus Areas
In-Person Parenting Courses
NOCE Parenting Courses are free for any adult who loves or cares for children, including caregivers and family members. View a list of all In-Person Parenting Courses like Parent-and-Me Classes and Adult-Only Lecture Classes. Start dates vary.
---
Thriving children are built through thousands of little moments of connection. Erin Sherard
NOCE Professor, Parenting Program
Join the Parenting Program E-Newsletter
Sign-up today and get the latest program information, news, and event information!