Undocumented Student Resources and Services
The NOCE Grads To Be Program provides various services to undocumented students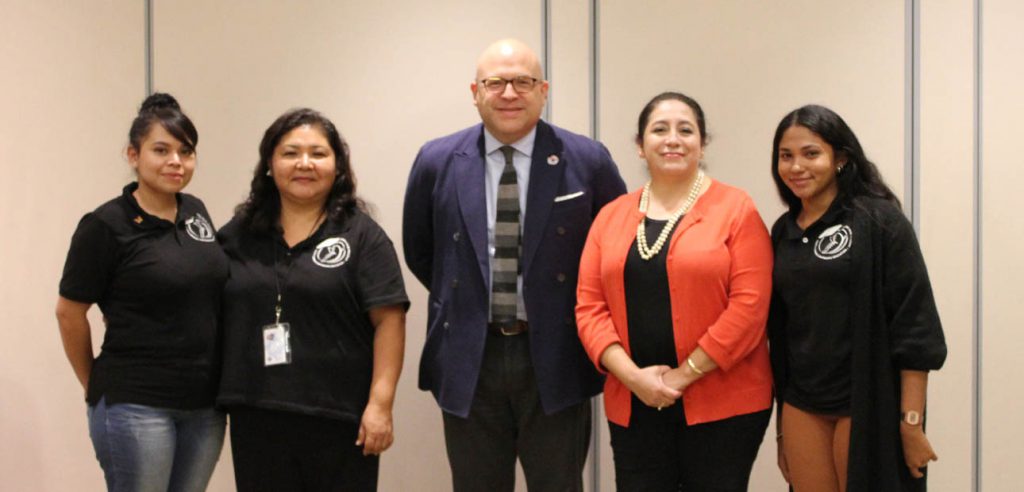 Our program recognizes how diverse the undocumented community is and the importance of focusing on our student's academic and personal needs. Listed below are the current resources and services that we offer to ensure your success in class and continue toward your goals.
NOCE Student Club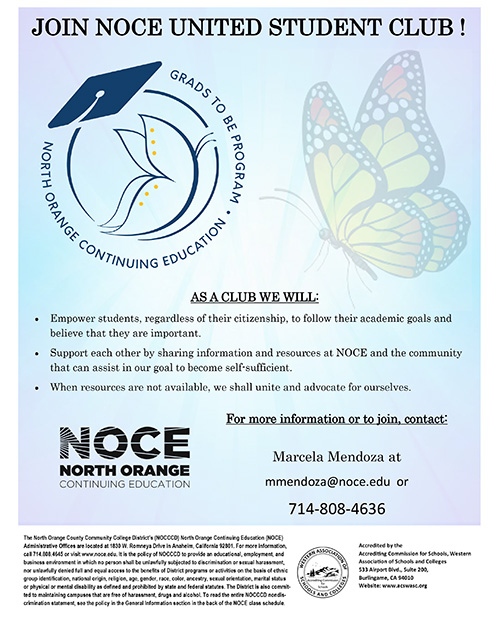 NOCE United Student Club: The Grads To Be Program sponsors and supports the student club, NOCE United. Grads To Be provides a welcoming space so the club can work together to bring needed information and resources for students to succeed at NOCE or in life.
Join the Grads to Be Student Club, NOCE United! As a club, they will:
Empower students, regardless of their citizenship, to follow their academic goals and
believe that they are important.
Support each other by sharing information and resources at NOCE and the community that can assist in our goal to become self-sufficient.
When resources are not available, we shall unite and advocate for ourselves.
For more information on the NOCE United Club, contact:
Marcela Mendoza
Grads to Be Counselor
mmendoza@noce.edu
Legal Resources and Clinics
US Immigration Law Group Appointment Dates:
30-minute consultation appointments are available
Grads to Be supports the legal services provided by the following community organizations:
Various Grads To Be Resources
Who is Eligible for Grads To Be Program Services?
We welcome all NOCE students, faculty, staff, and community members, regardless of their status, to participate in services. For additional information, can contact us at grads2b@noce.edu.