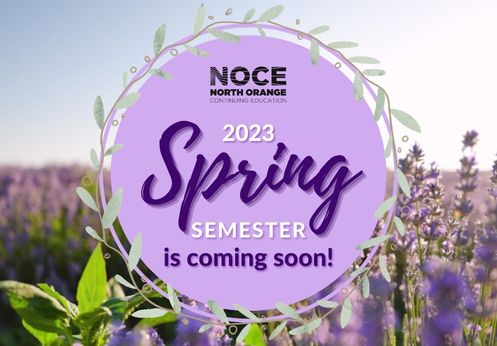 NOCE's 2023 Spring Semester classes are starting soon! Classes start Friday, January 13, 2023. For detailed application and registration information, visit noce.edu/registration. 
Learn more about our exciting online and in-person course offerings. NOCE's tuition-free classes can help you finish your diploma, learn English, build career skills, live independently, and more! Visit, noce.edu/schedule to find the right classes for you this spring semester!
Effective January 1, 2023, as adopted by the NOCCCD Board of Trustees:
NOCE strongly recommends COVID-19 vaccines and boosters for all students and employees.
NOCE strongly recommends that people wear masks to protect themselves and others.
Mandates are no longer in effect as of January 1, 2023.
We look forward to seeing you this spring!