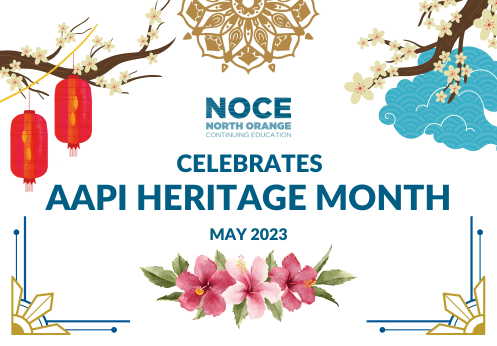 Suzie Gulshan, NOCE Student Leader
Suzie Gulshan, a Student Leader at North Orange Continuing
Education (NOCE), immigrated to the United States from New Delhi,
India when she was three years old. As a Punjabi Sikh, Gulshan only
spoke her native Punjabi language after immigrating. Sikhism
advocates equality, social justice, service to humanity, and tolerance of
other religions. The message of Sikhism is spiritual devotion and
reverence of God at all times while practicing the ideals of honesty, compassion, humility, and generosity in everyday life. Around the time of Gulshan's family's immigration there were only a few thousand Punjabi's in the Los Angeles area; because of this communities were small and close-knit. Growing up, Gulshan and her family experienced many challenges, particularly when finding and securing employment.
In the 1970's Gulshan's father had to cut his hair and remove his turban, a significant sacrifice for participants of the Punjabi Sikh religion. "I am very proud of my Punjabi Sikh heritage, and I want people to know that I am Hindu… we are not terrorists because men wear turbans. We are a very distinct religion, a distinct language, and very distinct ideals and views on life," states Gulshan. "Nowadays, Punjabi Sikh's are proud of their heritage. More and more men keep their long hair and wear their turbans and speak Punjabi in public, and have ascended to positions in the White House, CEOs, and now the newly appointed President of the World Bank."
Gulshan loves learning. "It's never too late to go back to school," Gulshan states. "I am always
inspired when I read a news story about someone much older than I am that earned their High School Diploma, and/or a college degree." Gulshan was interested in taking online classes for personal enrichment. Then, when she found out that NOCE hosted tuition-free classes, she was ready to get started. "I take classes at NOCE, Santa Ana College, and Mt. SAC — all in the Career Technical Education (CTE) department to either enhance my skills, personal interests, or to pursue a certificate." Gulshan is currently enrolled in the Business Management, Contracts and Business Negotiations class at NOCE.
Gulshan had the opportunity to attend the recent Asian Pacific Americans in Higher Education (APAHE) Conference held in Oakland, Calif. With Gulshan in attendance were multiple NOCE Student Leaders, NOCE President Valentina Purtell, and North Orange County Community College District (NOCCCD) Chancellor Dr. Byron Breland. "My personal goal is to get more involved in the Sikh community and resettled Afghan refugees while giving back to others," Gulshan shares. "I want to make
sure all students get their voices heard and know that we Student Leaders are their advocates," Gulshan
states. "I feel very fortunate that I have had so many great opportunities in my educational pursuits that
I want to commit my work in the community colleges and higher education in general."
---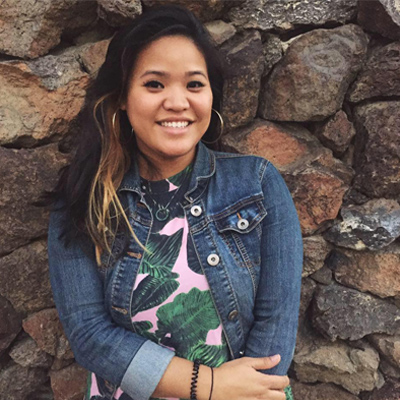 Jayzelle Mata, Communications Specialist
Jayzelle Mata, a proud Filipino American, was born and raised in the United States. Mata treasures her culture and traditions and is fluent in English, Tagalog, and American Sign Language. She firmly believes that her cultural identity is an inseparable part of who she is. Growing up as a Filipino American was not always easy. "Being a Filipino American in the United States has always been an interesting path. The generations before us always dreamed of coming to America and being American, however, for those of us who were born in and grew up in the United States, there has always been an internal battle with assimilating with Western Culture while also keeping Filipino traditions alive," Mata states. "For me, growing up, in middle school and high school, it was hard to figure out what it really meant to be Filipino, and I think there are many people in my generation that may have felt lost, like I felt."
However, as her own curiosity and various awareness movements grew, Mata found clarity in her cultural identity. She now sees the beauty in Filipino culture and is proud to be a Filipino-American woman. "Today, I think the Filipino culture and traditions are beautiful – there is no more confusion about who I am as a Filipino American woman," Mata shares. Mata acknowledges the importance of learning about different cultures and believes that Asian American and Pacific Islander (AAPI) Heritage Month provides an opportunity for people to grow in compassion and understanding. "AAPI Heritage Month encompasses such a vast variety of people with beautiful cultures, traditions, and beliefs. Learning about them is something that will only help us to grow as a more compassionate, understanding human being."
Being a member of the NOCE Campus Communications team, Mata shares her rich background in multimedia production and marketing. Mata enjoys working with her colleagues and being able to make an impact on the NOCE students' lives. "I love working at NOCE because it is such a welcoming and supportive environment. All the staff, faculty, and students are kind and generous," Mata shares. "We all have the same goal to help our students and it's great to be on the same page with so many like-minded individuals. NOCE is great!"
Currently Mata is pursuing a Sign Language Interpreter certificate from El Camino College. "I have always had a passion for helping people, and I have fallen in love with the Deaf community," says Mata. "Sign Language is a beautiful, creative, and interesting language and I hope to one day be able to help those that need sign language interpretation services."