In order to complete an NOCE application, each student must create an account with OpenCCC.
If you have applied to Fullerton College, Cypress College, or any other California Community College using OpenCCC, you may skip to step 3A, choose "sign-in," and proceed to the NOCE application instructions. If you are a new applicant, please continue following the steps.
---
Step 1: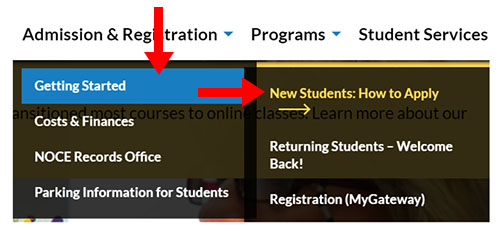 On the NOCE website, hover over Admission & Registration.
The drop-down menu will appear, hover over Getting Started, click on New Students: How to Apply
---
Step 1A:
Scroll down the page until you see the dark blue block that says "Apply for a Banner ID to Register for All NOCE Programs!"

Click on the yellow application button.

Step 1B: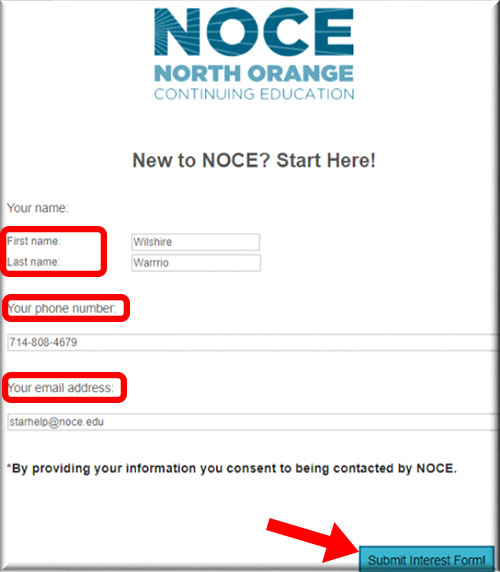 Submit your information on the page as directed.
Once finished, click on the Submit Interest Form! At the bottom right of the page.
Step 1C: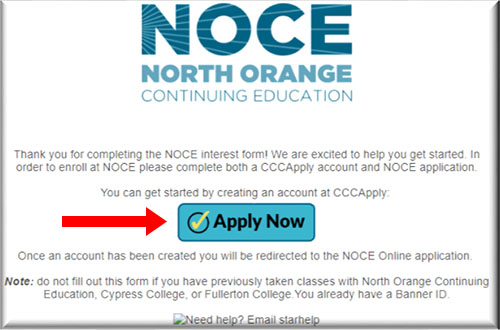 Click on the Apply Now button

to continue to the application.
---
Step 2:

If you are a new user, select Create an Account.
Step 2A: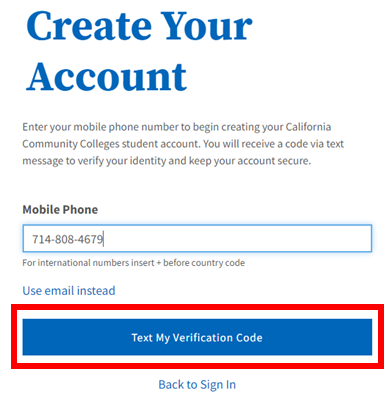 Type Mobile Phone or Choose "Use email Instead" and click "Text (Email) My Verification Code".
Step 2B: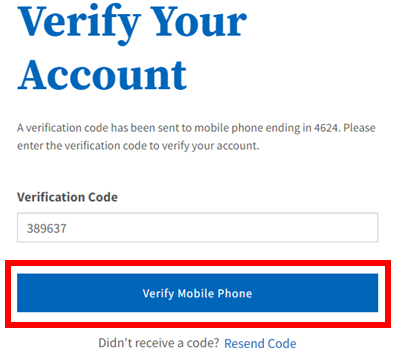 Type 6-digit CCC Account Security Code received in a text message or email and click "Verify Mobile Phone."
---
Step 3:
Complete Create Profile.
Step 3A:
Create Profile: Contact Information – Type Email Address, Check Box to confirm Terms of Use, confirm housing status, and enter your current address (if applicable). Click "Next" when complete.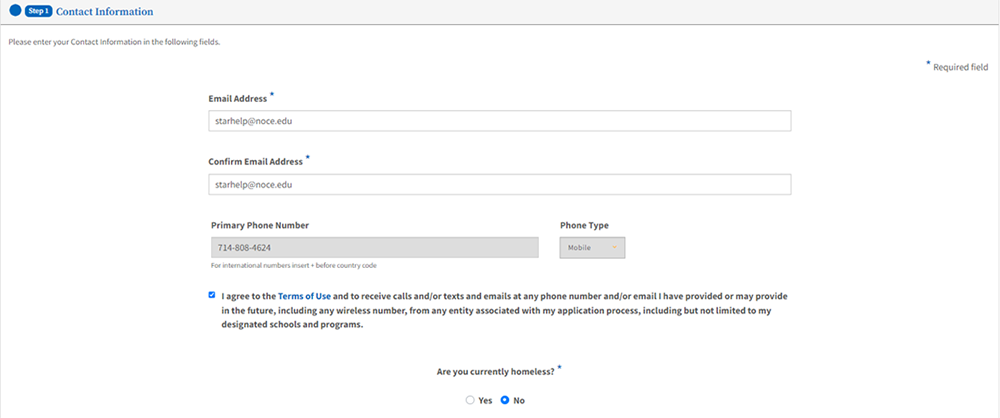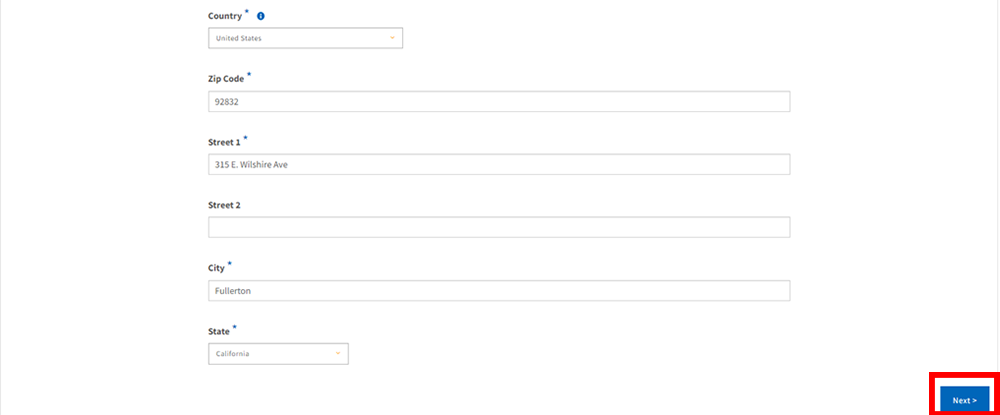 Step 3B:
Create Profile: Personal Information – Type Legal First Name, Middle Name (if applicable), Last Name, Preferred Name (if applicable), and Date of Birth. Click "Next" when complete.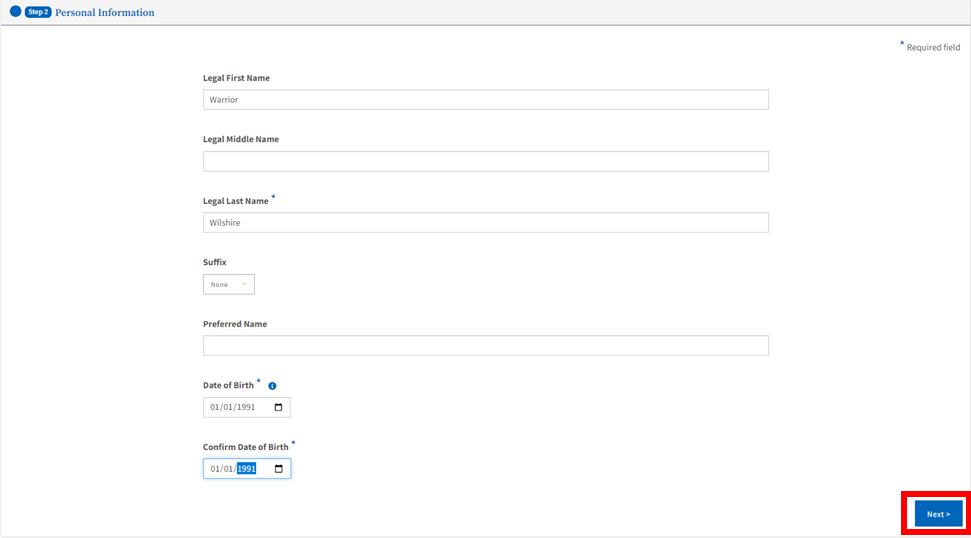 Step 3C:
Create Profile: Credentials – Create a password for your CCCapply following the guidelines and click "Create Account."

---
Step 4:
You've completed part 1 of the application! Please click the following link to follow instructions on how to complete part 2. How to Apply to NOCE – Application Part 2
Please click on the Continue button

to proceed to part 2!