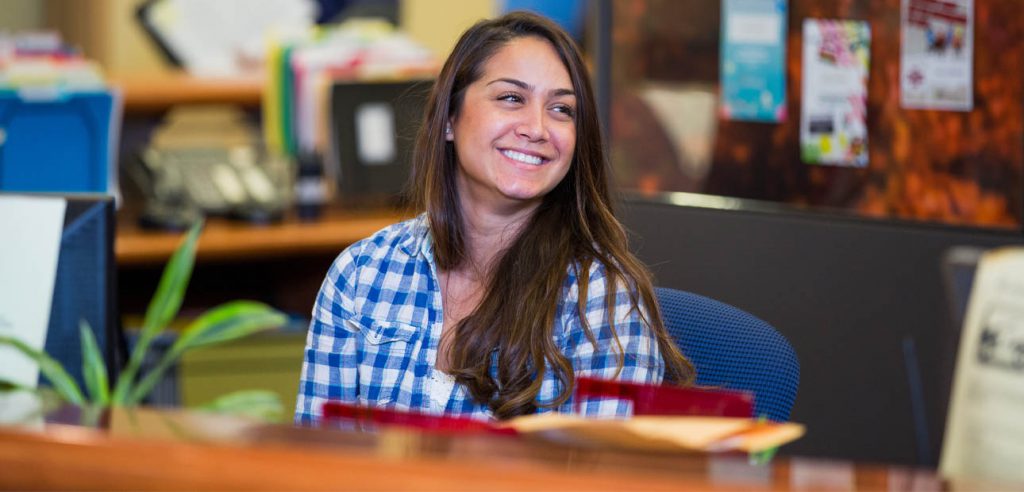 NOCE Professional Development (ProD) promotes the professional growth of all employees at NOCE by offering workshops and training opportunities related to emerging technology, equity and diversity, as well as programmatic content areas
Pro D promotes internal faculty and staff learning events or workshops throughout the three NOCE centers, and approve funding for external professional learning events (conferences, etc.)
The ProD Committee meets monthly and consists of employee representation from every group: faculty (full-time and adjunct), classified professionals, and administration.
How to Apply for Professional Development Training Funds
1. Complete funding application →
Applicants must:
Submit a completed application
Submit all relevant documentation associated with request (conference/workshop information, travel information, hotel information, etc.)
Obtain the signatures of the Immediate Management Supervisor (IMS)
Please review NOCCCD Procedures: Transportation and Travel
---
2. Send completed app via email →
Send as PDF to Candace Lynch via email: clynch@noce.edu. Include all relevant documentation.
---
3. Wait for approval letter →
Pro D Committee meets the 4th Tuesday of the month throughout the academic year (August – May). Processing takes at least a week for funding approval. Expect an email in this time frame. *Please do not contact Pro D committee members for status.
---
4. Applicants must register by the deadline with/without funding approval →
If the event deadline is before notice of approved funding – applicants will need to decide if they want to register, secure travel, and lodging, etc. – without a guarantee of funds.
Note – Keep original receipts
---
5. After the event→
After the conference/training has taken place, ProD applicants that were given funding approval must:
Complete the District Travel Expense Report (MyGateway/Employee Tab/F&F/Scroll down)
Acquire a signature of manager
Attach original receipts
Submit this packet to the NOCE Budget Office for reimbursement
*Note – The Budget Office or District may require additional documents.
---
6. Wait for reimbursement check →
If an employee had to make personal expenses ahead of the conference/training, the District will reimburse the employee with a check upon final approval of the post-conference packet. Checks will be sent to the applicant's office mail receptacle. Or to the employee's address on file (if they do not have a permanent office within the District).
NOCE FLEX Program
The NOCE ProD Committee collaborates with the District to plan and implement the FLEX Program for full-time faculty.
The FLEX obligation for full-time faculty each academic year is 20 total hours:
10 hours of mandatory FLEX activities (five in the fall semester and five in the spring semester)
10 hours of non-student duty hours (five in the fall semester and five in the spring semester)
NOCE's ProD Chair will provide each full-time faculty member with a FLEX Submission Form for each academic year. Completed forms will be due at the beginning of May to each academic year.