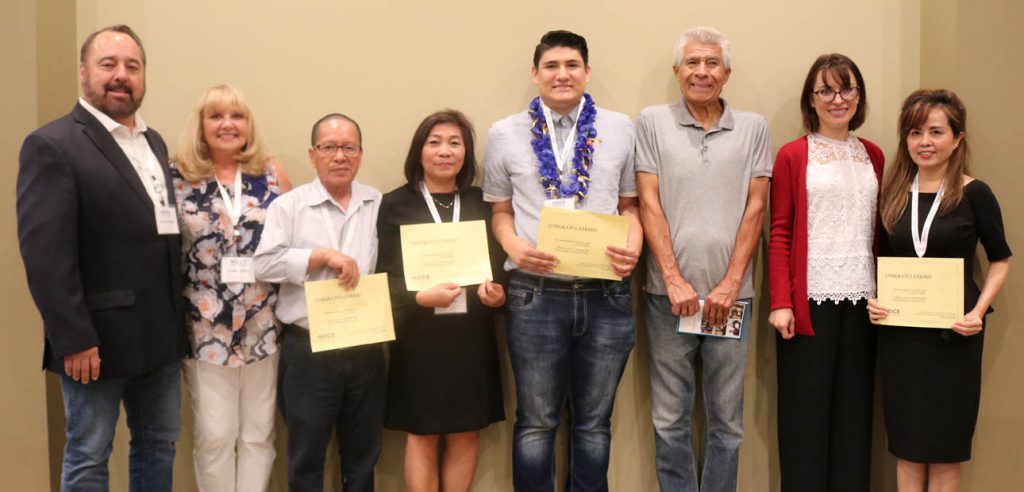 Scholarship applications are open from April 4, 2023 – May 5, 2023
To apply for an NOCE scholarship, please complete the scholarship application COMPLETELY.
Each scholarship requires a different written essay. Make sure to read each scholarship to note the unique criteria and required information needed.
Scholarship Application Deadline – May 5, 2023
Important notes and steps to apply for NOCE Scholarships:
Complete the online scholarship application that you qualify for.
Prepare your customized essay(s) and SAVE them in a Word document or other electronic format.
You must have a separate and unique essay for each scholarship you apply for.

If a student submits the same essay for other scholarships, they will be disqualified.

Send any additional needed documents for each scholarship by e-mail to scholarships@noce.edu.

The email MUST contain the student's first and last name, and the scholarship they are applying for.
Letter(s) of recommendation

Meet the deadline.
Incomplete scholarship applications and not meeting scholarship requirements will be disqualified.
After the deadline, any emails/documents will be denied, the online application will be closed.
How to Apply to the NOCE Scholarship Application