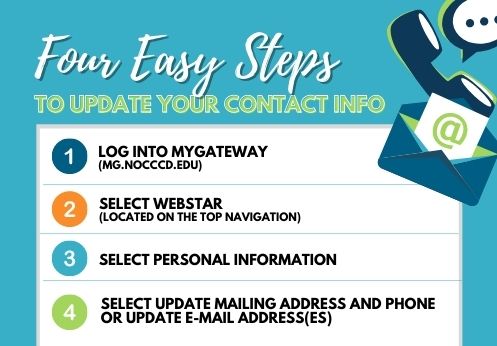 You can update your contact information online in four easy steps!
Don't miss out on important NOCE news. Tell us how to reach you!
1. Log into MyGateway (mg.nocccd.edu)
2. Select WebStar (Located on the top navigation)
3. Select Personal Information
4. Select update Mailing Address and Phone or Update E-Mail Address(es)
Need help with this process? Contact us today at: starhelp@noce.edu or 714.808.4679.