Signing Exact English (SEE)
Build Your Sign Language Skills.
Expand your non-verbal communication skills. Connect with the Deaf and hard of hearing community. Learn SEE at NOCE.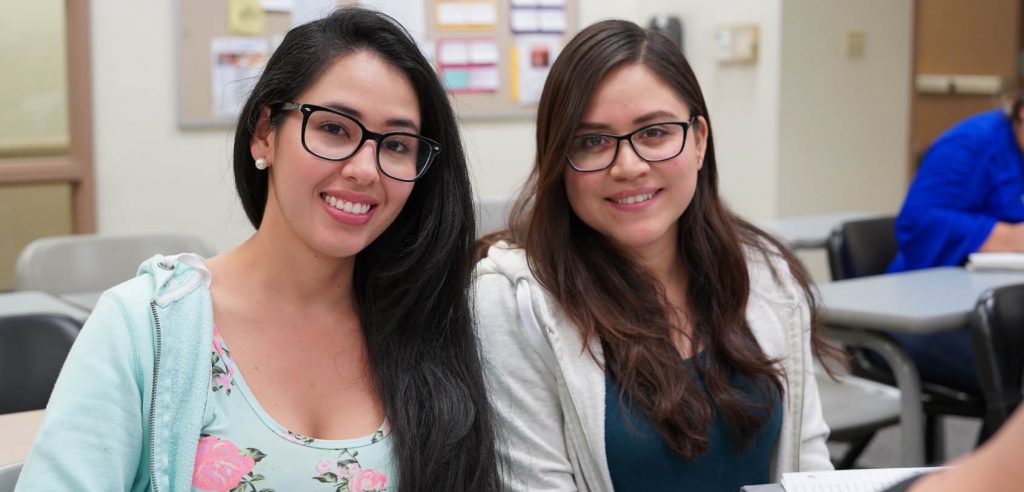 Learn Sign Language
Enroll in SEE classes. Learn hundreds of signs and connect with people who have hearing loss.
Why SEE at NOCE?
Multiple Class Levels
Beginner? More advanced? There's a class for you. We offer four different classes, built to address your needs. Register today
---
Foundational Communication Skills
By the end of Level 1, you will have a 700-word working vocabulary. You'll also learn how to show emotion when you speak in sign language.
---
Inclusive Language Skills
Communicate more effectively. SEE is a visual language. Facial expressions and body movements play an important role to accurately convey information. Signing without using them may give a mixed message, be confusing, or be misunderstood. Your brain will learn to better process linguistic information through the eyes.
Which Class Should I Take?
| Sign Language Level 1 | Sign Language Level 2/3 | Educational Interpreting Practicum | Sign Language for Parents |
| --- | --- | --- | --- |
| 36 hours to complete | 36 hours to complete | 36 hours to complete | 24 hours to complete |
| An overview of the Signing Exact English (SEE) model of sign language. Learn a 700-word working vocabulary. | Learn 1,000 more signs, plus fingerspelling. Improve your expression and understanding. | Build educational interpreting skills to use with the elementary, middle, and high school students. | Beginning SEE course for parents of elementary school-aged deaf and hard of hearing children. |