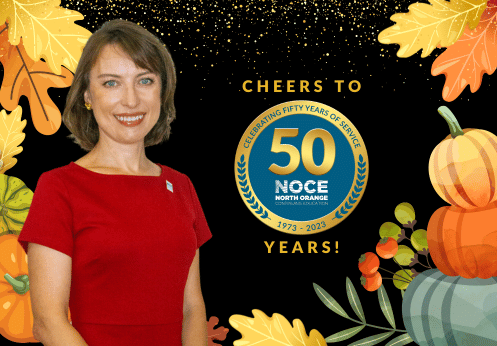 Dear NOCE Community,
As we approach Thanksgiving Day, a time of reflection and gratitude, I wanted to take a moment to express my deepest appreciation for each and every one of you in our remarkable campus community.
First and foremost, I want to extend heartfelt thanks to our dedicated faculty and staff. Your commitment to excellence, passion for teaching, and unwavering support make a profound difference in the lives of our students. Your dedication goes beyond the classroom, creating an environment where learning is not just a task, but a journey. Your tireless efforts, creativity, and enthusiasm contribute to the growth and success of our students, and for that, I am truly grateful. To our students, I want to commend you for your hard work, resilience, and the positive impact you bring to our campus. Your diverse perspectives and unique contributions enrich our community, making it a vibrant and dynamic place to learn and grow. To all in our campus family, I wish you a joyous Thanksgiving filled with warmth, laughter, and moments of reflection. May this holiday be a time to appreciate the blessings in our lives, both big and small. May you find time to rest, rejuvenate, and connect with loved ones.
As we gather with loved ones to celebrate Thanksgiving, let us remember the importance of gratitude. Let us be thankful for the opportunities we have, the challenges that shape us, and the relationships that sustain us. Our campus is a tapestry woven with the threads of each person's unique story, and together, we create a rich and supportive community. Thank you for being an integral part of our campus community. Your contributions make NOCE a special place, and I am grateful for the opportunity to celebrate this season of thanks with such an extraordinary group of individuals.
THANKFUL CHALLENGE!
Please join our student leaders in sharing what you are thankful for this Thanksgiving season. Post it on social media using #wearenoce.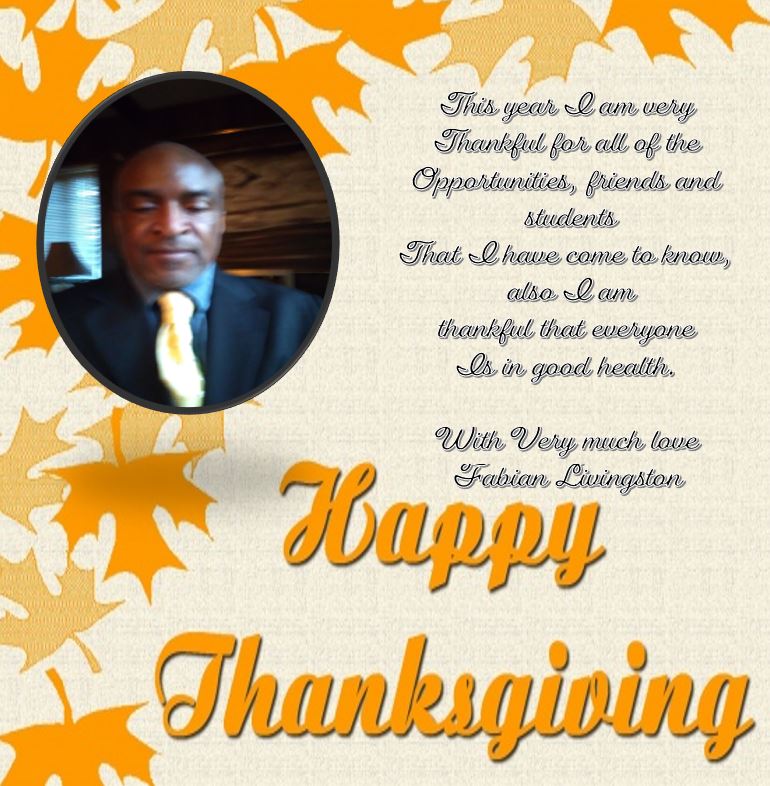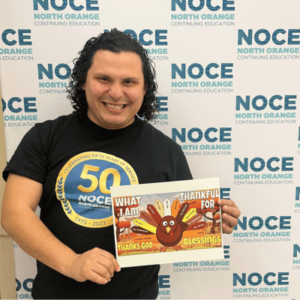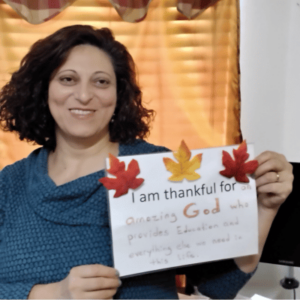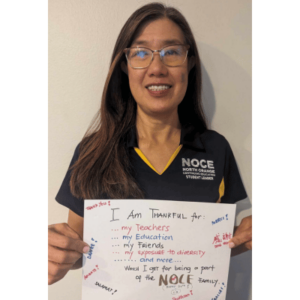 Wishing you and your loved ones a Happy Thanksgiving!
Warm regards,
Valentina Purtell
NOCE President