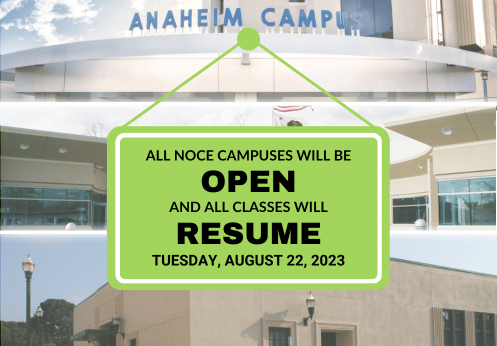 All North Orange Continuing Education (NOCE) locations and services will re-open and all classes will be held as regularly scheduled on Tuesday, August 22, 2023.
Students, please contact your instructors directly with any questions you may have about your classes, including missed assignments.
President Valentina Purtell thanked the NOCE community on Monday afternoon for their patience as we navigated through Tropical Storm Hilary.
"The safety of students and employees has been and will continue to be our top priority. We wish you and your loved ones well, especially those that may be recovering from the storm. We look forward to continuing with a successful fall semester both in-person and online. See you in class!"