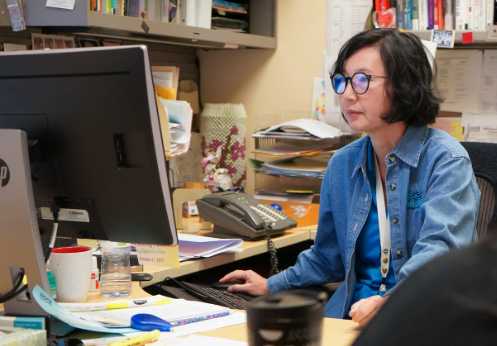 NOCE Counseling and Student Services are excited to offer Express Counseling. This is a virtual drop-in support service starting on Thursday, May 13, 2021. Here, NOCE counselors use online video counseling to allow students and counselors to connect and engage live as if the student was sitting in the counselor's office!
Hours:
NOCE Counselors will be available on Mondays and Wednesdays from 9 a.m. to 3 p.m. and Tuesdays and Thursdays from 3 p.m. to 7 p.m. until the end of the semester.
---
The chart below lists what services students can access during the Express Counseling Virtual Lobby Hours. Students will be advised to schedule an appointment with a counselor if they require additional guidance.
Scheduled Counseling Appointment
Express Counseling Virtual Lobby Session
* Student Educational Plans
* Academic and career counseling/exploration
* Graduation check
* Review program completion requirements
* Transition to college
(for general questions that can be answered in 10-15 minutes)
* Information about NOCE programs
* Support services
* General questions
---
NOCE counselors look forward to chatting with students in the virtual lobby. To access the lobby, click on Counseling and Student Services Express Counseling Virtual Lobby. For a quick lobby tutorial, click on Counseling and Student Services virtual counseling lobby tutorial (Note: Google log-in option is not currently available so students will need to register for a guest account).
For questions, contact NOCE Counseling and Student Services at: 714.808.4682 or counseling@noce.edu.