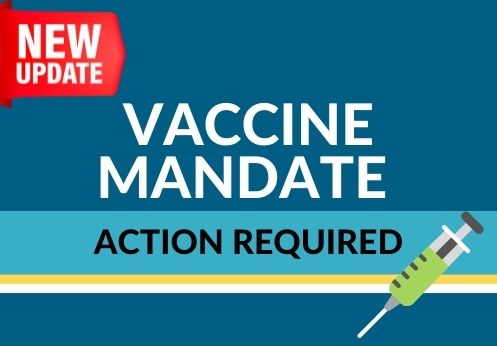 Update: As of the May 24, 2022 NOCCCD Board of Trustees Meeting, the current COVID-19 vaccine protocols are as follows:
Vaccine Requirement:
All employees and students who come on-campus must be fully vaccinated. The current CDC definition states that someone is fully vaccinated two weeks after they get a second dose of an mRNA COVID-19 vaccine or two weeks after they get a single dose of the Janssen/Johnson & Johnson vaccine.
Booster Shots:
Booster shots are not mandatory for employees or students, though the CDC does recommend booster shots for those who are eligible.
Mask Requirement:
As of June 1, 2022, wearing a mask while indoors on-site is no longer a requirement for employees and students. As COVID cases rise in the county, NOCCCD strongly recommends that people wear masks to protect themselves and others.