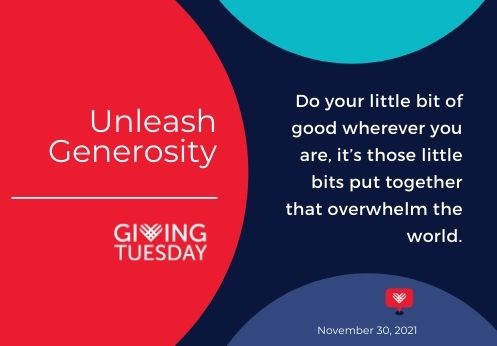 Join NOCE in the Global Generosity Movement, GivingTuesday!

NOCE students are in financial need now more than ever. On this GivingTuesday – November 30, 2021 – will you consider supporting our NOCE students? Each donation will go toward scholarships to help with books, software, and supplies required for spring classes.
The NOCCCD Foundation raised $550 during its first GivingTuesday campaign in December 2019 and over $3000 during its last GivingTuesday campaign in 2020 for NOCE scholarships and more. Will you help us this year to grow our NOCE student scholarship fund?
For more information, please visit the NOCE Scholarship Program webpage.
---
When you donate to our GivingTuesday campaign, you are contributing to the NOCE Scholarship Program. This program provides not only support but many opportunities to our students on their educational journey.
Your donation can make a transformative difference that helps our NOCE students succeed!
Meet some of our outstanding scholarship recipients:
Chin Huan Cheng earned the SchoolsFirst Federal Credit Union Textbook Award both in the Career Technical Education (CTE) Program and English as a Second Language (ESL) Program, Chin Huan plans to use this award to help him complete his CPR certification. His goal is to continue his education at Cypress College or Fullerton College and apply to the Certified Nursing Assistant (CNA) or Licensed Vocational Nurse (LVN) program. Chin Huan says the CPR certification is the first step to get him into his dream career as a registered nurse. Chin Huan Cheng
NOCE Scholarship Award Winner
Chunrui Zhang earned the Planting Seeds Book Award and Planting Seeds Scholarship. She plans to use these awards to continue her studies and take infant care classes. Chunrui expressed how NOCE helped her pursue her passion to learn more about kids. After obtaining her Early Childhood Education (ECE) Program Certificate, Chunrui's career goal is to become a professional teacher and work in a child care center. Chunrui Zhang
NOCE Scholarship Award Winner
Luis De La Parra earned several scholarships at NOCE including the Sydney Shue Scholarship, the Workmanship Scholarship, and Service Award. Luis enrolled in the High School Diploma Program at NOCE in 2019 and has excelled ever since. He is nearly complete with all his credits and is motivated to continue to college. Luis De La Parra
2020 Scholarship Award Winner
---

About GivingTuesday
GivingTuesday is a global generosity movement unleashing the power of people and organizations to transform their communities and the world. GivingTuesday was created in 2012 as a simple idea: a day that encourages people to do good. Over the past eight years, it has grown into a global movement that inspires hundreds of millions of people to give, collaborate, and celebrate generosity.
Whether it's making someone smile, helping a neighbor or stranger out, showing up for an issue or people we care about, or giving some of what we have to those who need our help, every act of generosity counts, and everyone has something to give. GivingTuesday strives to build a world in which the catalytic power of generosity is at the heart of the society we build together, unlocking dignity, opportunity, and equity around the globe.
For more information please visit the GivingTuesday official website.