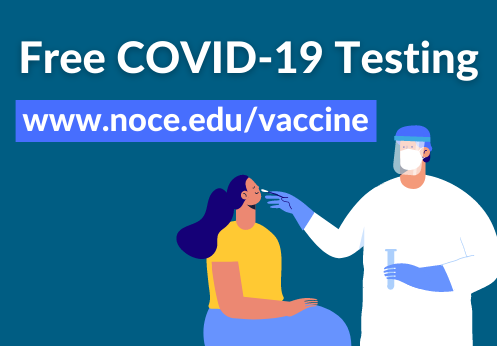 Starting the week of October 25, 2021, students and employees can test regularly for COVID-19 at all three campus locations in Anaheim, Cypress, and Fullerton. All employees and students taking in-person classes who are not vaccinated by November 1 are required to test weekly.
Learn More About the Vaccine Testing Hours
Need more information about the COVID-19 Testing Hours and the Vaccine Mandate? Visit our vaccine mandate webpage for details.