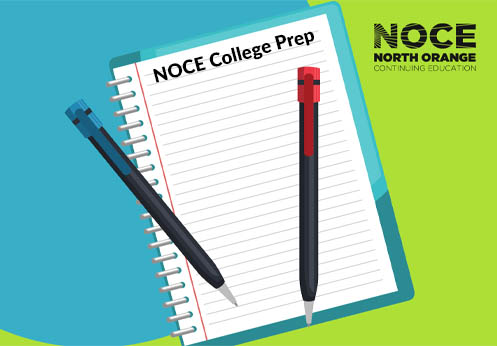 NOCE's College Prep Program offers online classes to help students strengthen their English and math skills.
Prepare for college classes and build your skills today! It isn't too late to register for classes.
College Prep Reading and Writing
College Prep classes help you prepare academically for college! Take the College Prep Reading and Writing course to build your developmental reading and writing skills, and more.
College Prep Math
Develop fundamental math skills with the NOCE College Prep Math class. Build your math skills and prepare for college classes today as you learn the basic skills to make you a successful student.