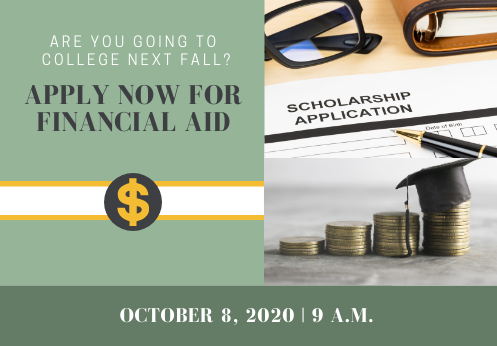 Are you going to college next fall? Apply now for financial aid. Learn how to apply for financial aid to get help paying for college next fall.
On October 8, 2020, NOCE will host a financial aid webinar for students that are applying to college next fall. The webinar will help students understand the financial aid process so they can apply for financial assistance. The webinar will take place on Thursday, October 8, 2020 via Zoom at 9 a.m. Registration is required to attend. Students can register at: https://tinyurl.com/NOCEFinancialAidWebinar.
For questions about this event, contact: Linda Langgle, Project Manager, at: LLanggle@noce.edu.