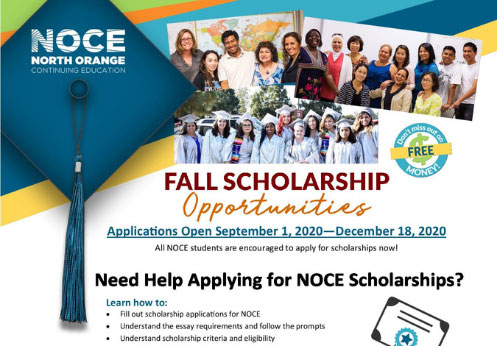 Need help applying for an NOCE Fall Scholarship? We can help you fill out your scholarship application, understand essay requirements, scholarship criteria, and more!
Scholarships available throughout the year are called yearly scholarships. Students can apply to these scholarships between September 1, 2020 – December 18, 2020. For more information on yearly scholarships visit the Yearly Scholarships page. 
Need help applying for a scholarship? We can help! Join an online scholarship workshop and get the assistance you need to apply for scholarships. To register for scholarship workshops, visit https://tinyurl.com/NOCEFallWorkshops.