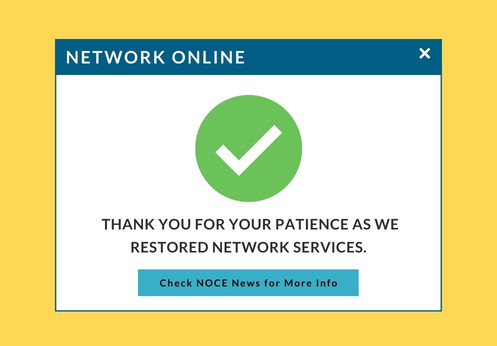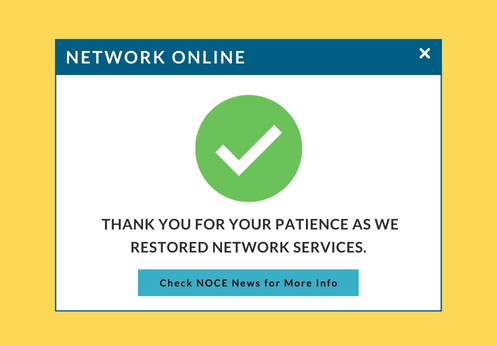 NOCE Cypress and Cypress College experienced a network outage as a result of the high heat experienced on Monday, September 5, 2022. Crews worked to restore services to the campus throughout the day. 
Because of this, NOCE classes scheduled at Cypress Continuing Education Center were canceled for Tuesday, September 6, 2022 and NOCE Cypress offices operated remotely during business hours. 
In the early evening, Cypress College worked to resolve the technical network issues. At this time, while network services are restored, WiFi connectivity issues on campus are being rerouted for better stability. However, we anticipate that all on-site classes at NOCE Cypress Continuing Education Center will resume as scheduled, beginning tomorrow morning (Wednesday, September 7, 2022). 
We appreciate the diligent work of the Cypress College staff, some of whom worked through the night to resolve the technical issues, and our vendors who provided support. Thank you for your patience and understanding during this unexpected outage.