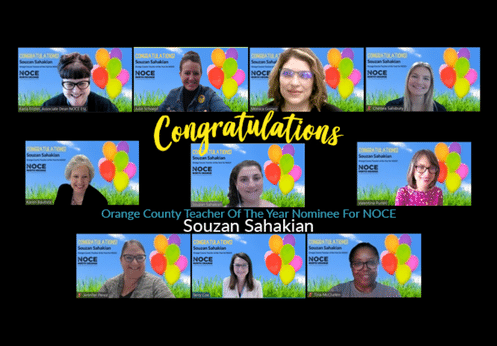 It was announced last week that Souzan Sahakian, Adjunct Instructor for the English as a Second Language (ESL) and Citizenship Program, was selected as NOCE's nominee for the 2024 Orange County Teacher of the Year. The ability for NOCE to nominate faculty for this award is a result of being a WASC accredited institution.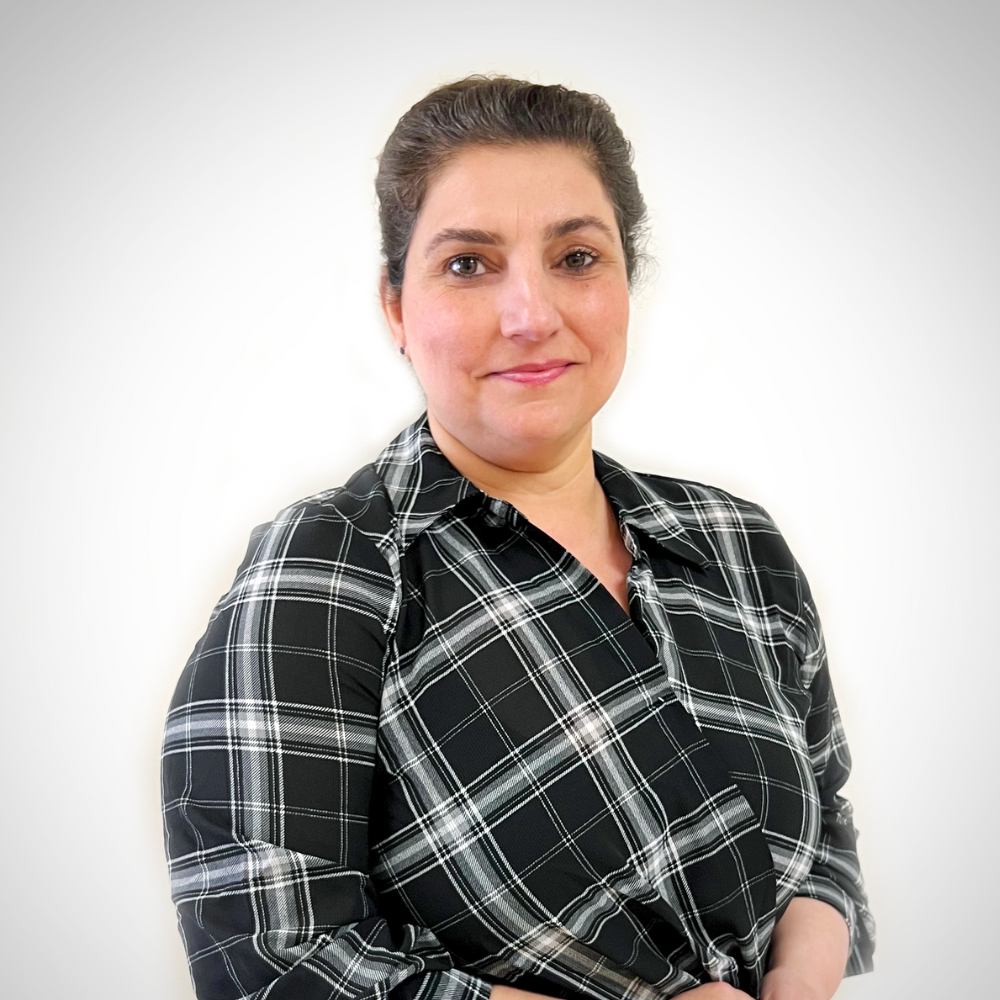 Souzan started at NOCE in November of 2007 and is currently teaching ESL Integrated Skills, Intermediate High in the morning at Cypress Center, and ESL Speaking Skills Intermediate/Advanced online on Friday mornings. She has taught both in-person and online classes for NOCE and is always willing to adapt to whatever is needed by students. In addition, Souzan is currently serving as one of the adjunct faculty representatives on the NOCE Academic Senate. According to ESL Associate Dean Karla Frizler, "Souzan Sahakian creates a warm, welcoming, and student-centered classroom environment where students are comfortable to ask questions and share ideas. Souzan genuinely cares about her students and is passionate about supporting their success in her class(es) and in the ESL Program."
Souzan had the most nominations for OC Teacher of the Year, which were submitted by students, alumni, and colleagues. The words enthusiastic, patient, kind, smart, creative, and encouraging were used over and over to describe her. She is also known to have a great sense of humor and really instills confidence in her students. Souzan's students had many positive things to say about her, but here are a few highlights from the nominations:
She has a lot of passion for teaching us English. Her teaching gives me motivation to work harder and focus.
…Her class is always fun and enjoyable. I believe she has ways of making her class very enjoyable which makes her students have a happy learning experience.
She is absolutely the best teacher with a sense of humor. She not [only] makes you learn but also makes you enjoy every moment of the class. She deserves it!
She makes sure everybody understands the new concepts and tries different methods of teaching and different strategies. I [feel] comfortable and myself in her classroom.
Souzan was surprised at a Zoom meeting where the announcement of her selection was made, and she later will be honored with other 2024 Teachers of the Year nominees across Orange County at a banquet sponsored by SchoolsFirst Federal Credit Union in November 2023 at the Disneyland Hotel.
Congratulations, Souzan, on a well-deserved award!