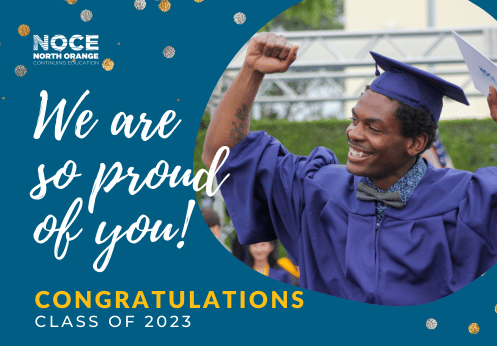 On Friday, May 26, 2023, NOCE celebrated hundreds of students at the Commencement and Student Success Events.
For the first time, the celebration events were held on the NOCE Anaheim Campus, transforming the West Parking Lot with a stage, stadium seating, and photo opportunities.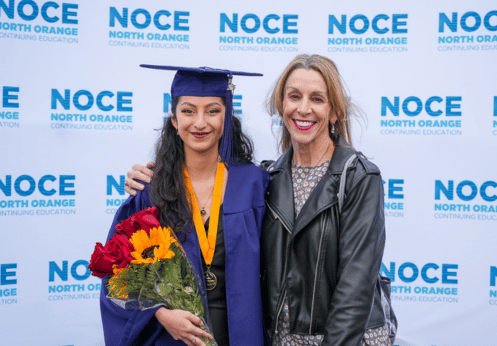 President Valentina Purtell thanked NOCE team members for everything each person did throughout the year to ensure our students reached their goals. This year, NOCE awarded 179 high school diplomas and GED/HiSET certificates, 182 career technical education certificates, 48 Disability Support Services certificates, 515 English as a Second Language and U.S. Citizenship Preparation certificates, and 11 Parenting Program certificates. In addition, NOCE recognized our 2022/23 Student Leaders. This equates to 935 total students reaching an important momentum in their educational journey.
Thanks to the NOCE Commencement and Student Success Event Committee, who worked tirelessly to ensure successful events and for their leadership in designing a special experience for our students and their guests.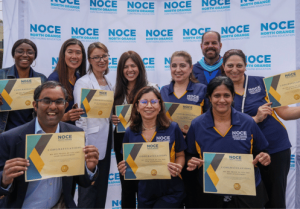 2023 Commencement & Student Success Photos
Check out all the photos taken on PhotoShelter!