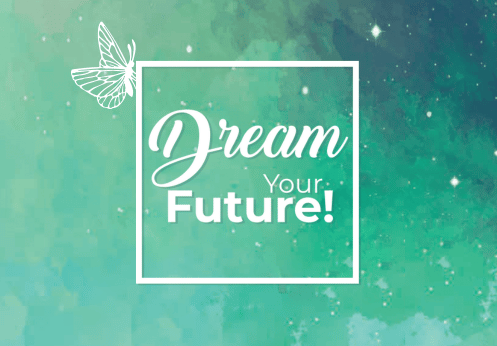 We are proud to present this year's annual 2023 Dream Your Future event.
This year, NOCE will host a two-day conference for all NOCE students to learn about college transition options beyond NOCE. Speakers will present from Cypress College, Fullerton College, and NOCE on various topics about college, the available support services, and how to succeed as a college student.
Wednesday, May 3, 2023
Getting Started in College from NOCE
1 p.m. – 3 p.m.
In-person: Anaheim Campus, Room 105
Thursday, May 4, 2023
Succeeding in College – Programs to Support Students
1 p.m. – 3 p.m.
Please attend and register for both sessions using the button above.
Attendance to both sessions is encouraged to receive a participation goodie bag!
To register:
Click on each button/link for the session(s) you plan to attend. A Zoom webinar link and a reminder will be e-mailed to you before each event.
Have questions? E-mail Anacany Torres, Counselor for Transition, at anacany.torres@noce.edu.