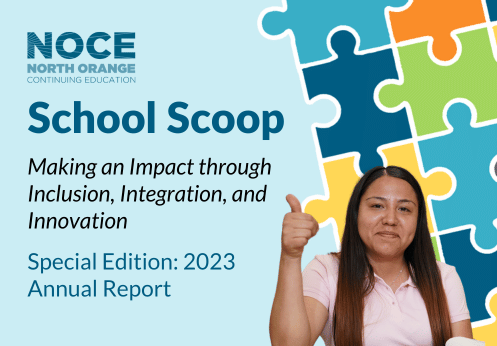 Hello NOCE!
It was my pleasure and my honor to recap our campus' accomplishments at the April 11, 2023 Board meeting. Thank you, all, who attended the meeting in person and viewed it online. Last year's highlights include our incredible enrollment recovery progress, completion of the 6-year accreditation visit, significant strides in the development of the DEIAA framework, and an almost $4M of new grant funding to support innovation in instruction and student services. Our students' testimony about how much NOCE's Student Leadership Program meant for their professional and personal growth was inspiring.
2023 Annual Report Presentation Videos:
Trustees had many positive comments about NOCE recognizing its action-driven and innovation-focused mindset as well as its prominent presence in the community. They also pointed out several opportunities for growth, specifically assisting students with identifying informed education goals, improving the number of students transitioning from noncredit to credit, expanding community partnerships, and re-opening community service programs.
The board presentation was a testament to your tremendous efforts to move our institution from post-pandemic recovery and position it for growth and improvement.
With gratitude and appreciation,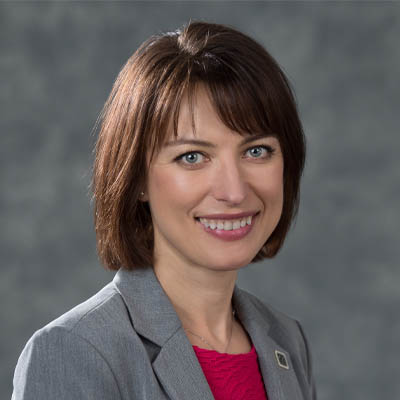 Valentina Purtell