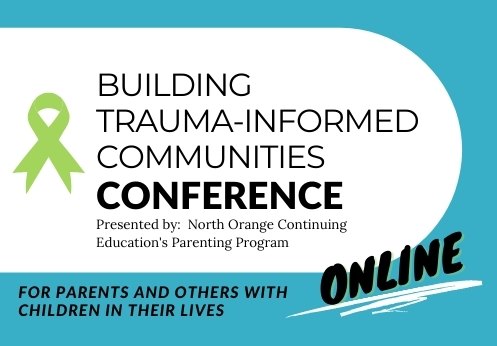 All are invited to attend a series of workshops, the Building Trauma-Informed Communities (BTIC) Conference.
Hosted by the NOCE Parenting Program, these four 90-minute workshops will cover a variety of topics including internet safety, healthy relationships, overcoming childhood adversity, and navigating grief. The free conference sessions start at 11 a.m. via Zoom from May 2 – 10, 2022.
No Cost!
Open to All
---
Sessions Begin:
11 a.m.
(90 Minutes)
---
Register!
Join Us For May Events!
The World in Our Hands: Internet Safety and Awareness
Monday, May 2, 2022
Hear about current trends in social media and what your children may access to prepare and maintain children's safety online.
---
An Approach to Establishing Healthier Relationships
Tuesday, May 3, 2022
Learn a simple, proven Love and Logic® approach to create harmony and closer relationships with kids.
---
The Next Chapter: Childhood Adversity is Only One Part of Your Story
Monday, May 9, 2022
Cultivate awareness of how your past can affect your interactions. Explore your strengths, integrate positivity, and embrace the future.
---
Hope Lives Here: Understanding Grief in Every Season
Tuesday, May 10, 2022
Explore stages and types of grief, its impact on behavior, and how to grow through life's big and small difficulties. Learn to nurture yourself, and find hope.
---
Spanish interpretation is available.
Questions? E-mail: parenting@noce.edu Or Visit the NOCE Parenting Program Page.