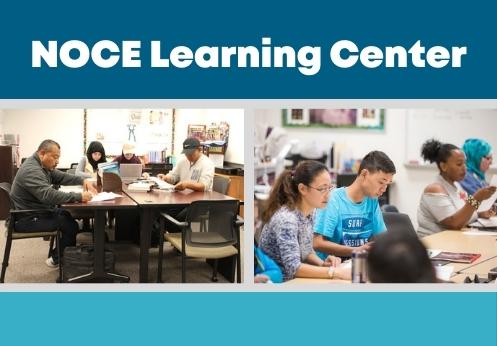 The NOCE Learning Center is open to all students and offers tutoring in all subjects.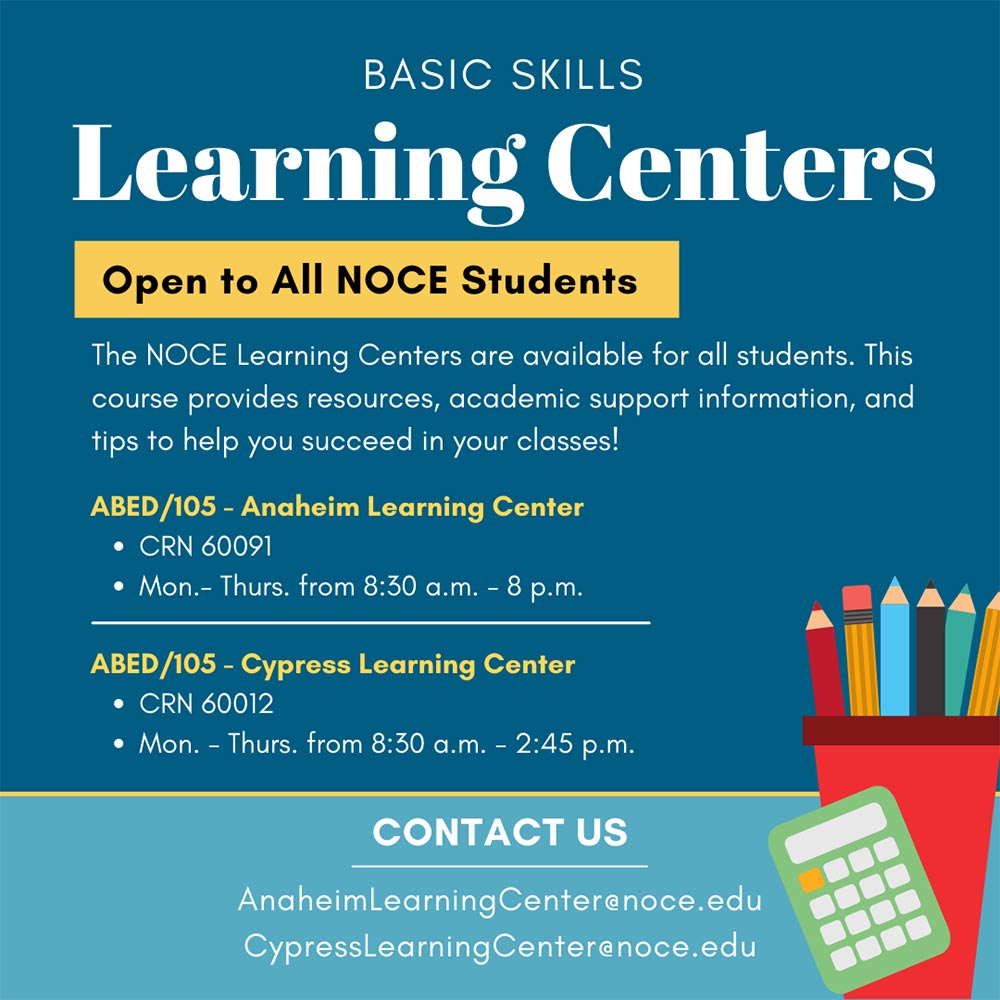 The Learning Centers are available for all students. This course provides resources, academic support information, and tips to help you succeed in your classes!
ABED/105 – Anaheim Learning Center
CRN 60091
Monday – Thursday from 8:30 a.m. – 8 p.m.
ABED/105 – Cypress Learning Center
CRN 60012
Monday – Thursday from 8:30 a.m. – 2:45 p.m.
For additional information:
Contact the Learning Centers:
Please visit NOCE's Vaccine Mandate Information page for vaccine and exemptions information.
Please visit the Learning Center's Registration page for appointments and registration information.