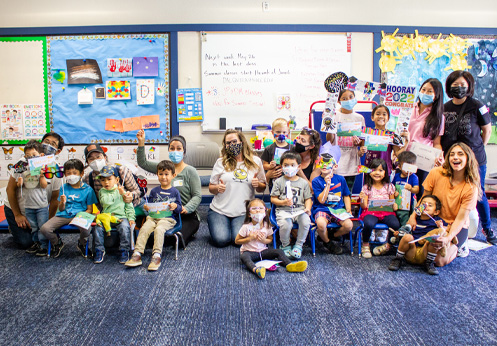 On May 24, 2022, the NOCE Joyful Parenting: Art, Music, & Movement class held a small event to celebrate the students who care for children that are aging out of Joyful Parenting. These children are moving on to kindergarten and the parents are completing the Joyful Parenting course. In this class, the students and their children have gained growth in understanding, identifying, and effectively managing a range of emotions including happiness, anger, love, sadness, peacefulness, anxiety, and confidence.
The children that will promote to kindergarten were given certificates of achievement, while the adult students who completed the course were surprised to receive a certificate themselves for completing the Joyful Parenting course. This emotion-filled event was a great way for the students to be recognized, as well as a great way for the children of the students to be congratulated for advancing in their educational journeys.
Erin Sherard, NOCE Instructor, states, "Being a caregiver to young children is one of the most challenging yet rewarding jobs in the world. These students trusted us with sharing some of the most precious years of their life. They made bettering their parenting skills a priority when it mattered most. While it is fun to celebrate the children moving on to kindergarten, it is incredibly important for them to take part in recognizing the sacrifices and efforts of their caregivers. We have spent the semester learning about healthy communication when it comes to emotions and this celebration was the perfect opportunity to put our lessons into practice."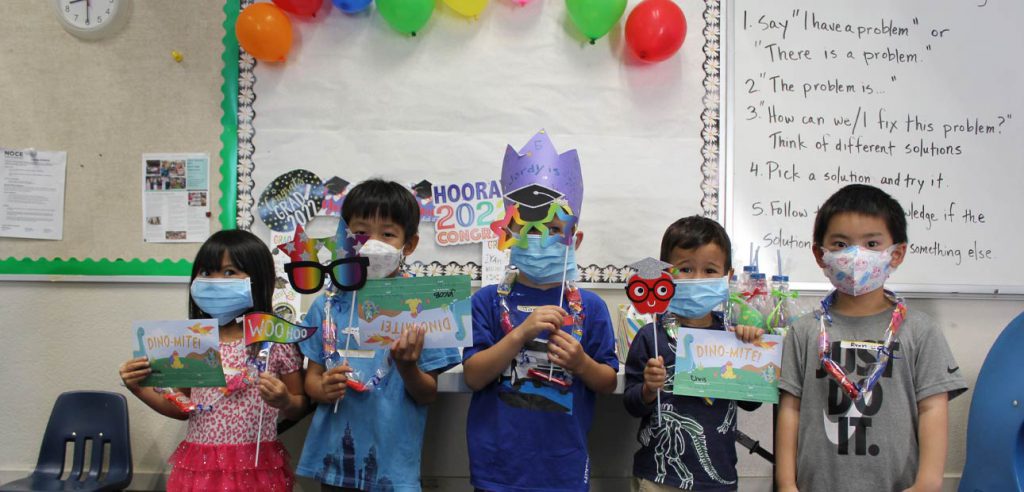 A popular quote by Jake Slope states, "Parenting is a lifetime job and does not stop when a child grows up." It is inspiring to see the parents at NOCE taking the steps to learn new ways to interact with their children as they grow and develop. Sherard shares words of encouragement to the students stating, "It truly takes a village to raise great kids. As your children enter their academic careers, remember that you are their best teacher. Make mistakes and learn from them. Celebrate your accomplishments. Do the right thing when nobody else is looking. Find joy in the small stuff. Be kind to yourself. Lastly, lead with empathy because your words will become your child's inner voice." Congratulations to the students, and good luck to the future kindergarteners!