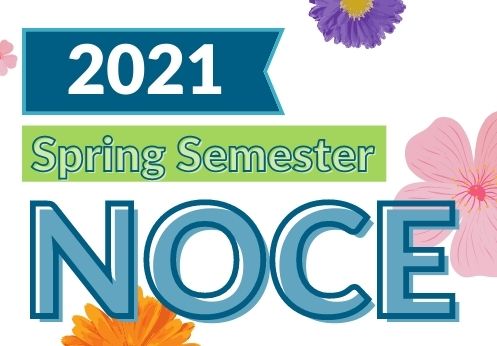 The NOCE 2021 Spring Semester is coming! Here are some important dates to remember!
2021 Spring Semester Class Schedule Posted Online:
Friday, December 4, 2020
2021 Spring Semester Registration Begins:
Tuesday, December 8, 2020
2021 Spring Semester Begins:
Tuesday, January 19, 2021
For registration assistance, contact our StarHelp Customer Service at 714.808.4679 or starhelp@noce.edu.
As a friendly reminder, NOCE will be closed and A&R StarHelp will not be available from December 24, 2020 – January 1, 2021 due to the holiday break.