Event Details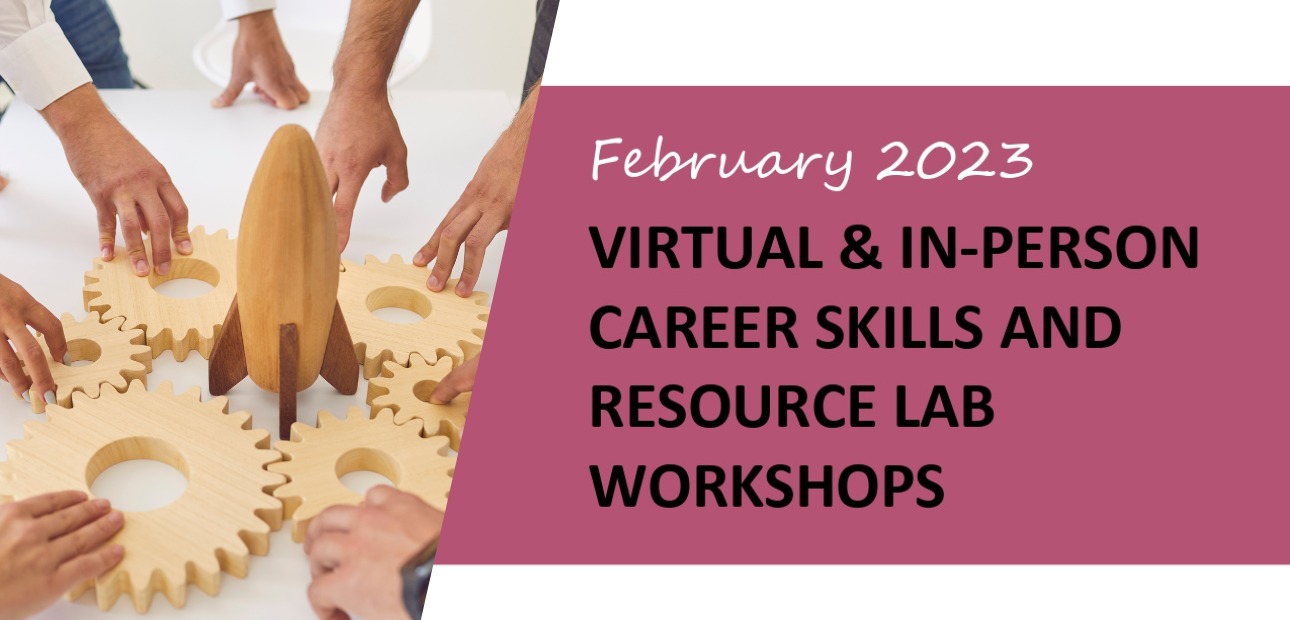 February 2023 Virtual & In-Person Career Skills and Resource Lab Workshops
21st Century Skills are career readiness and workplace success skills necessary to gain and maintain employment, as well as advance in a career. These skills include knowledge, work habits, and character traits that employers are looking for and find value in the workplace.
How do I develop 21st Century Skills? Each month, NOCE will host a series of workshops focused on 21st-century career readiness and workplace success skills.
21st-century workshop topic for the month of February: Collaboration
Workshops will be held virtually through Zoom and in-person in the Career Skills and Resource Lab located at the Anaheim Campus, Room 606 (6th floor). Students who register for the virtual workshops will receive an email with Zoom meeting details the evening before the workshop.
Dates
Time
Event Title & Info
Event Location

Wednesday, February 15, 2023

5 p.m. – 6 p.m.

Got Goals? (Virtual)


Learn how to set both short and long-term goals to help you create the life you want.

Zoom
Thursday, February 16, 2023
12 p.m. – 5 p.m.
Disney Day Hiring Event (In-Person)
Get ready to join the Disney team at the "Happiest Place on Earth."
AC Room 606
Tuesday, February 21, 2023
5 p.m. – 6 p.m.
How to Manage your Time Wisely (Virtual)
Learn how to use time management skills to lead a more productive and rewarding life.
Zoom
Wednesday, February 22, 2023
5 p.m. – 6 p.m.
21st Century Skills: Collaboration (Virtual)
Learn the importance of collaborating and working as a team in the workplace.
Zoom
Tuesday, February 28, 2023
5 p.m. – 6 p.m.
Creating your Personal Brand: How to Enhance your Online Reputation (Virtual)
Learn what a personal brand is and why it is an important part of your career journey.
Zoom
These workshops are designed to give students an opportunity to develop professional relationships, acquire new ideas, improve skills, as well as provide current and relevant job market information to those looking for employment.
---
Career Skills and Resource Lab
Spring Semester Center Hours:
Monday – Thursday from 10 a.m. – 6 p.m.
Contact the Career Skills and Resource Lab for more information or to schedule an appointment at:
E-mail: careerhelp@noce.edu
Call: 714.808.4717