Event Details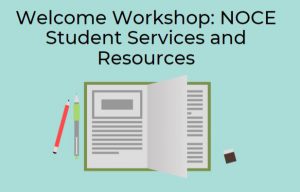 The Career Technical Education (CTE) Program will be hosting a welcome workshop for new CTE students and discuss student services and resources. The workshop will be held on October 21, 2020 via Zoom from 12 p.m. – 5 p.m. Drop in and learn about various NOCE student services and how to prepare for your new CTE courses. RSVP at: www.noce.edu/workshops.
For more information, contact: careers@noce.edu or call 714.808.4915
To view the flier, click here.