Event Details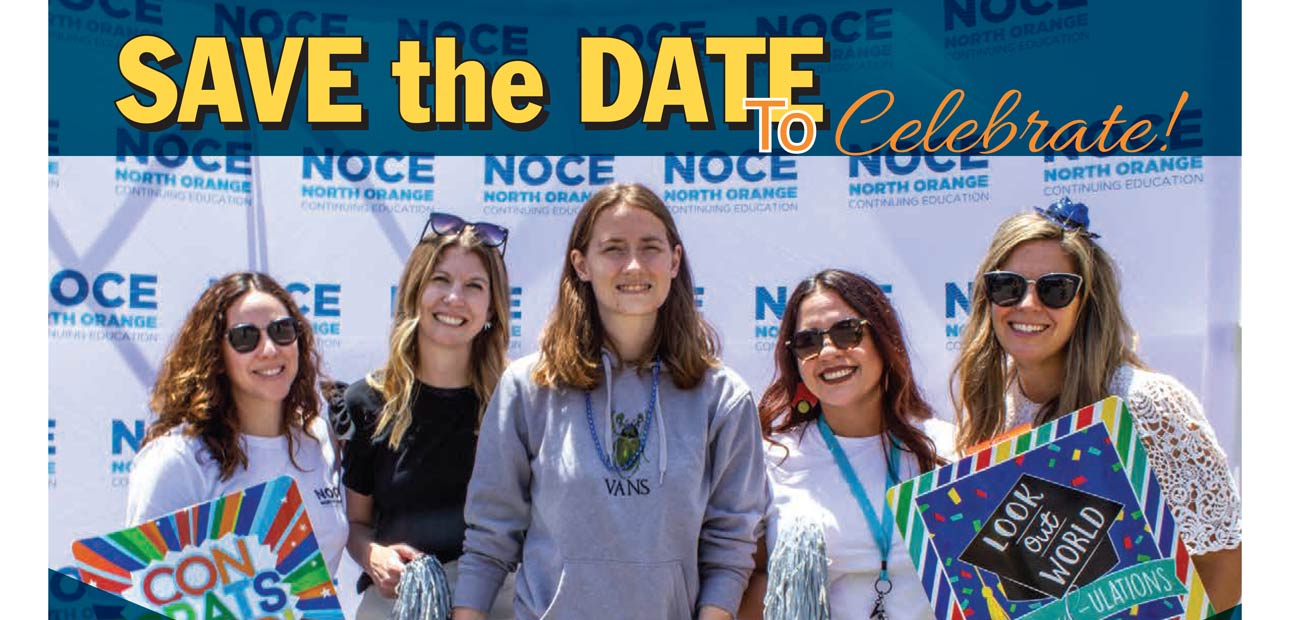 STUDENT SUCCESS EVENT
Friday, May 26, 2023 | 9:30 a.m. – 11 a.m.
NOCE Anaheim Campus (West Parking Lot)
1830 W. Romneya Drive Anaheim, Ca 92801
Itinerary
Parking gates will open, and check-in will begin at 8 a.m.
Student check-in and photos from 8 a.m. – 9 a.m.
Student orientation will begin at 9 a.m.
Student processional line-up will begin at 9:15 a.m.
The ceremony will begin at 9:30 a.m. SHARP
Celebrate
2023 Program Completers!
For more information, call 714.808.4654 or visit noce.edu/studentsuccess.
Student Success Frequently Asked Questions (FAQs)
Parking
Q: Where should guests park? How much will it cost?

A: Campus Safety Officers and Traffic Control will guide all guests, students, and staff members to park throughout the Anaheim Campus for both the Commencement and Student Success Events. Parking is free for the day.


Q. Where will disabled parking be to the event seating?

A: We will have designated disabled placard parking in the Anaheim Campus West Lot. Campus Safety Officers and Traffic Control will guide you to park in the designated disabled parking. The disabled parking will be right next to the student check-in and family seating area.

Q. Will there be a drop-off area?

A: There will be an area where cars can drop off students. Please see the map for more details.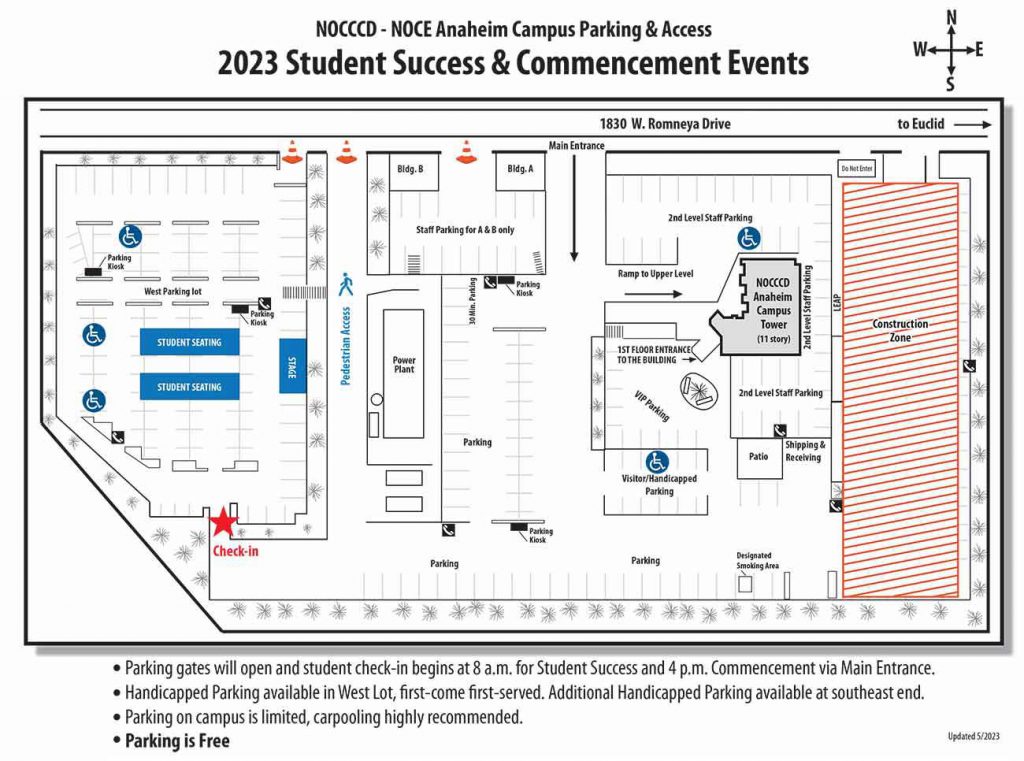 Location/Student Check-In
Seating
Accessibility
Time
Photography
Dress/Attire/Cap & Gown
Q. What should I wear to the Student Success Event?

A: Students, faculty, and guests should wear business casual dress to the Student Success Event. This is something that you would wear to an awards ceremony, church, or a wedding, etc. No regalia is worn at the Student Success Event.