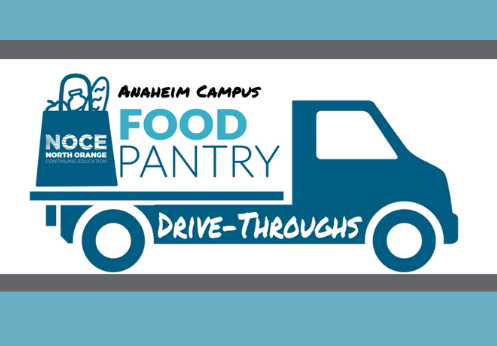 NOCE Anaheim Campus is offering on-campus "drive-through" food distribution twice per month on Fridays from 10 a.m. – 12 p.m. Students will receive non-perishable and fresh food items, and additional personal hygiene items may be requested or made available upon request if in stock.

The dates of food distribution at Anaheim are:
October 9
October 23
November 6
November 20
December 4
December 18
This is by reservation only. Students must make a reservation at: www.noce.edu/food. For more information, view the Anaheim Campus Food Pantry Drive-Through flier.
For More Information, Contact: Tannis Vines Pathways of Hope Service Navigator tvines@pohoc.org
For questions, contact: emergencyaid@noce.edu or 714.252.6840.